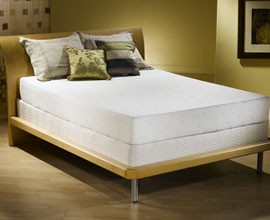 Product Details
Rebonded foam mattress does not having any spring but it simulates the same properties. Being comfortable and colourful, the mattress is available in different degree of firmness. Due to the material, we can guarantee that you will be having no problems of bacteria, fungus or dust mites. Choose from our reputed brands.
Rebonded Foam Mattress is designed to be used in making of sleeping mattress and provide utmost relaxation to the body. The Rebonded Foam Mattress is widely accepted for providing perfect body posture and extra support. The Rebonded Foam Mattress is made using quality grade materials to make it environment friendly. The Eco-friendly Rebonded Foam Mattress can be availed in different specifications.
Rebonded foam is the multi-colored pressed type of foam often found in carpet padding. It is made of shredded leftovers of various types of foam which are then bound together using a binder (glue or adhesive), cured and used in a variety of products, including mattresses. The adhesives used in bonded foams can be of concern for some, rebonded foam may be less durable than new foam.